Drought protection – Riverbed retention – Agricultural irrigation Programme
Long-term degradation of small damming devices and the lack of their maintenance resulted in partial or complete destruction of these facilities, causing excessive outflow of water from watercourses, which in turn translates into lowering groundwater and deepening the effect of hydrological drought.
The main assumption of the implemented Program is to reduce the effects of drought in the Rega River catchment area and the Dziwna River catchment area by stopping the outflow of water from rivers and canals, using devices enabling water retention: weirs, gates, culverts or by the restoration of the watercourse bed.
The aim of the planned investment is to maintain an appropriate level of water in the ground (soil retention) in the irrigated area, and to make water resources available and enable them to be used for irrigation of agricultural and forest areas.
In total, for the entire catchment area of ​​the Rega and Dziwna rivers, water retention for irrigation is estimated at 2,300 ha of agricultural land. The program is planned to cover at least 23 rivers and approx. 50 canals. In the Dziwna catchment – 6 rivers, 14 canals, In the Rega catchment – 17 rivers and 36 canals.
In total, the reconstruction (reconstruction) of locks and valves in the amount of 146 pcs is planned.
NW Gryfice -59 pcs
NW Kamień Pom. -70 pcs
NW Nowogard 9 pcs.
NW Świdwin 8 pcs.
The final scope and shape of the Program will be determined by the project documentation prepared by HaskoningDHV Polska.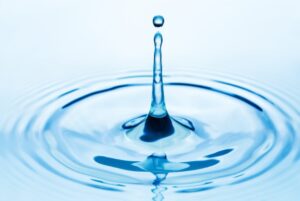 Client
Regional Water Management Authority in Szczecin
Budget
1 600 000,00 zł netto