Small lock in Janowice
The lock is a chamber structure built between 1907 and 1915, located at 0.70 km of the Janowicki Canal. The structure of the sluice (chamber and heads) is made of concrete with clinker lining. The sluice gates are supported in the upper and lower heads. The lock chamber is filled and emptied by the circulation channels closed with segmental locks. The lock has electric and manual drive. It is of the 3rd class of importance in the Polish classification.
Technical data:
– usable length of the sluice – 187,80 m
– usable width of upper chamber – 11,80 m
– usable width of lower chamber – 9.60 m
– height of the chamber walls – 8.78 m
– ordinate of the upper sill 118.10 m above sea level NN
– ordinate of the bottom of the chamber 114.70 m above sea level NN
– fall at normal state 3.80 m
The subject of the investment is the preparation of design documentation including technical solutions that will ensure the appropriate technical efficiency of the facility in order to ensure correct and efficient inland navigation as well as safety of human life and health.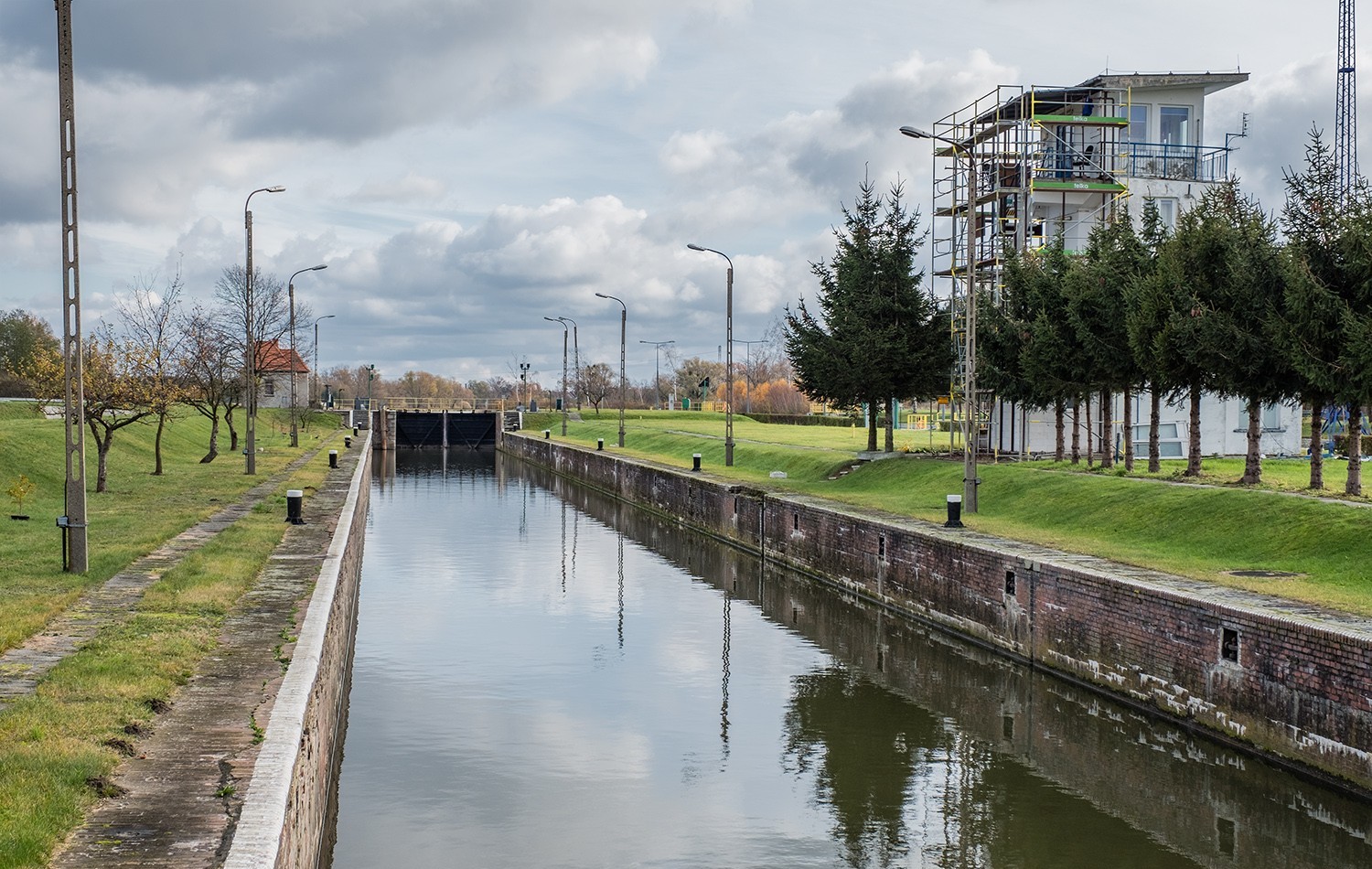 Project
Rebuilding of small lock in Janowice with adaptation to the parameters of at least IV class of waterway
Client
Regional Water Management Authority in Wrocław
Location
Ratowice Village, Commune Czernica, Dolnosląskie Voivodeship
Time frame
08.2020 - 06.2022